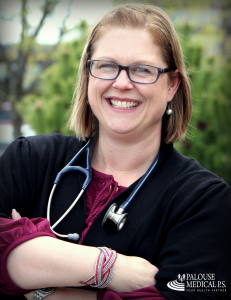 Sue Has Returned To The Palouse!
Recognize this familiar face??? That's right; it's SUE COLE, PA-C!
Sue rejoined Palouse Medical on April 1st, 2013 and we're thrilled to have her back on our provider team once again! Having just moved, Sue states that she and her family are so happy to have finally returned "home" again to the Palouse. Please join us as we extend our best wishes and a warm WELCOME BACK to Sue and her family!!!
Sue's New Role
You may still end up seeing Sue in ReadyCare, but she will also be seeing patients as a Primary Care Provider as a member of our Family Medicine provider team. Sue is accepting new patients. Call and schedule your appointment today!