ReadyCare Respiratory Center (RCC)
Schedule:
Temporarily Closed as of 3/1/2021
Location: 690 SE Bishop Blvd., Suite D, Pullman, WA 99163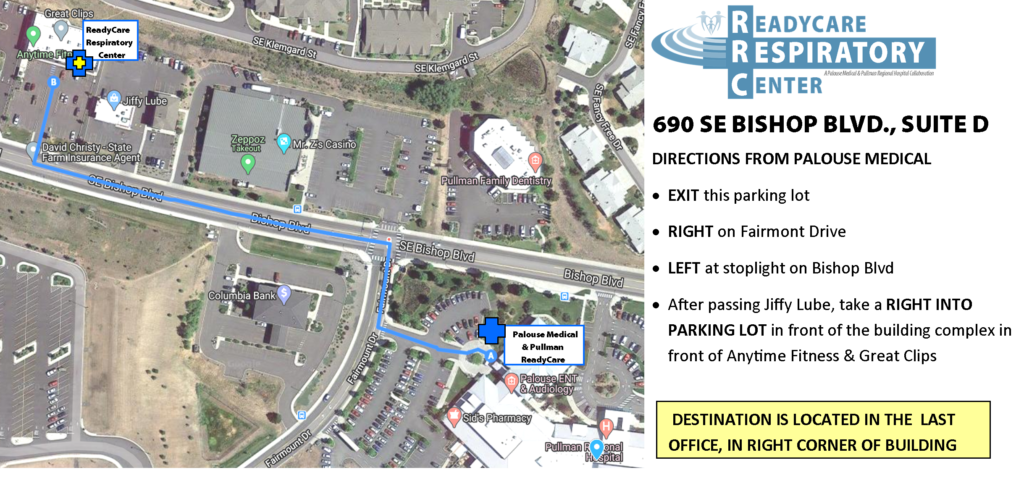 Please Be Aware...
• Face masks are REQUIRED.
• You MUST maintain social distance & remain 6 feet away from patients who are not part of your own household.
• Patients MAY BE INSTRUCTED to return to vehicle after check-in, depending on the expected wait time for appointment. Patients will then be contacted by cell phone or alerted directly by RRC staff when it is time for their appointment.
• Patients unable to provide their own health history MUST ALWAYS be accompanied by a caregiver.
• Avoid using public transportation to travel to and from the RRC to help reduce the spread of COVID-19 within our community.
THANK YOU!
ior to hospital procedures or with a doctor's order.